Ultimate Pet Health Guide with Dr. Gary Richter
Airing Saturday, Sept. 4 at 12:00 a.m. & 8:00 a.m. and Thursday, Sept. 9 at 11:30 p.m.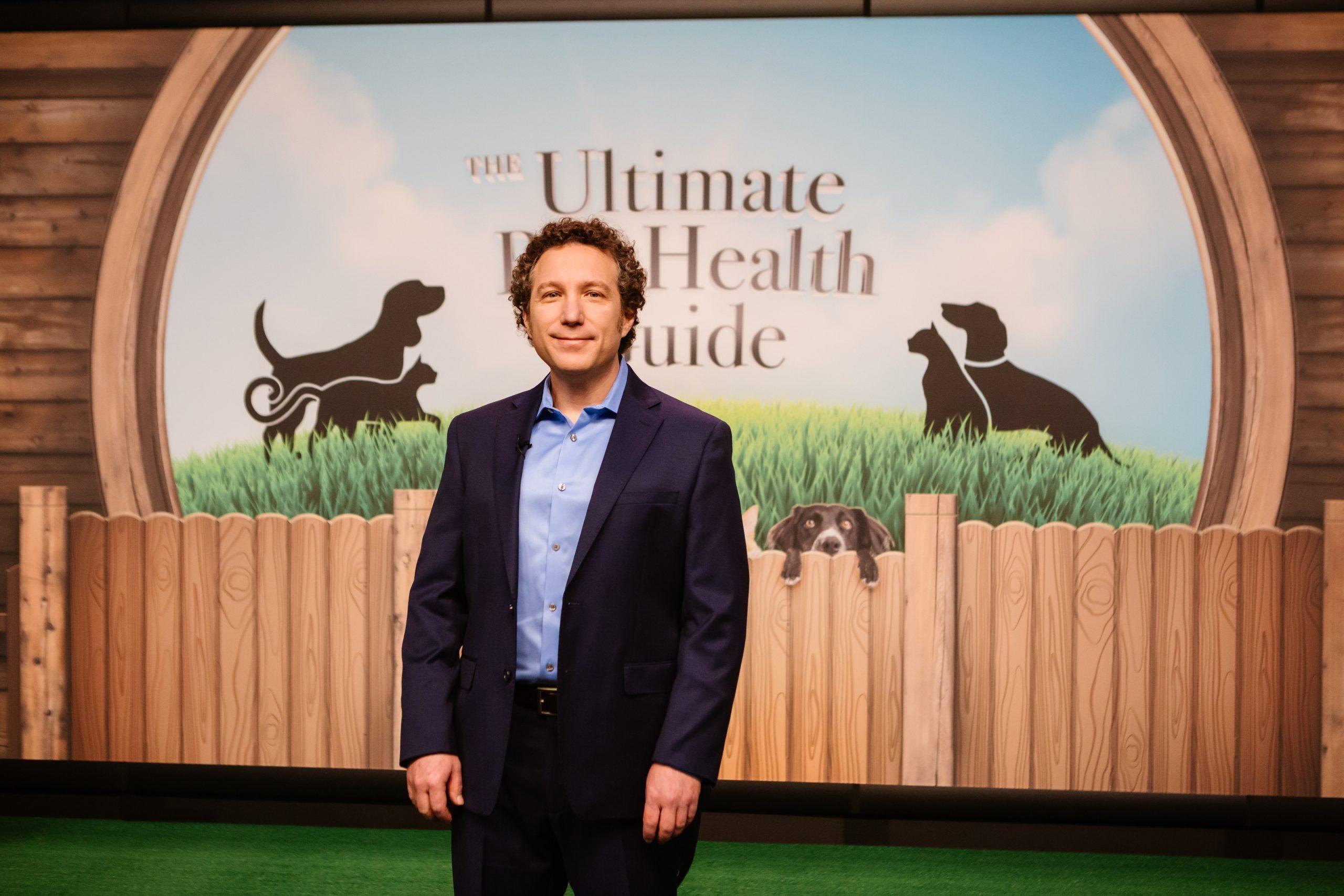 Over 80 million U.S. households care for a cat or dog. Unfortunately, many of our beloved furry family members are facing an unprecedented rise in health challenges — including early arthritis, lack of energy, obesity, and even cancer and chronic disease.
The only question is: Why?
Since the end of World War II, the public has been misled about the healthiest and most nutritious foods to feed their pets. And in "The Ultimate Pet Health Guide," Dr. Gary Richter, a veterinarian of more than 20 years, explains what's really behind this pet health epidemic. In turn, he offers simple step-by-step solutions to help pet parents everywhere ensure their pets lead active, energetic, and healthy lives — right into old age.
Based on Dr. Richter's landmark book, "The Ultimate Pet Health Guide" is a program designed to help dog and cat owners take back control of their pet's health — without the need for expensive medications and surgeries.
Viewers will also learn the meat they should never feed their pet, the truth about their pet's water needs, and how to easily transform their pet's health in just weeks. Dr. Richter's nutrition-focused approach can help any pet owner who is struggling with a tired, sluggish, achy, or overweight cat or dog.
Dr. Richter has over 20 years of experience as a practicing veterinarian, integrating the best of traditional and holistic therapies at his two clinics in Oakland, California — Montclair Veterinary Hospital and Holistic Veterinary Care. In 2015, he was voted "America's Favorite Veterinarian" by the American Veterinary Medical Foundation. Every day, he brings his passion for improving animal health to help pet owners across the country transform their dog or cat's health for good.