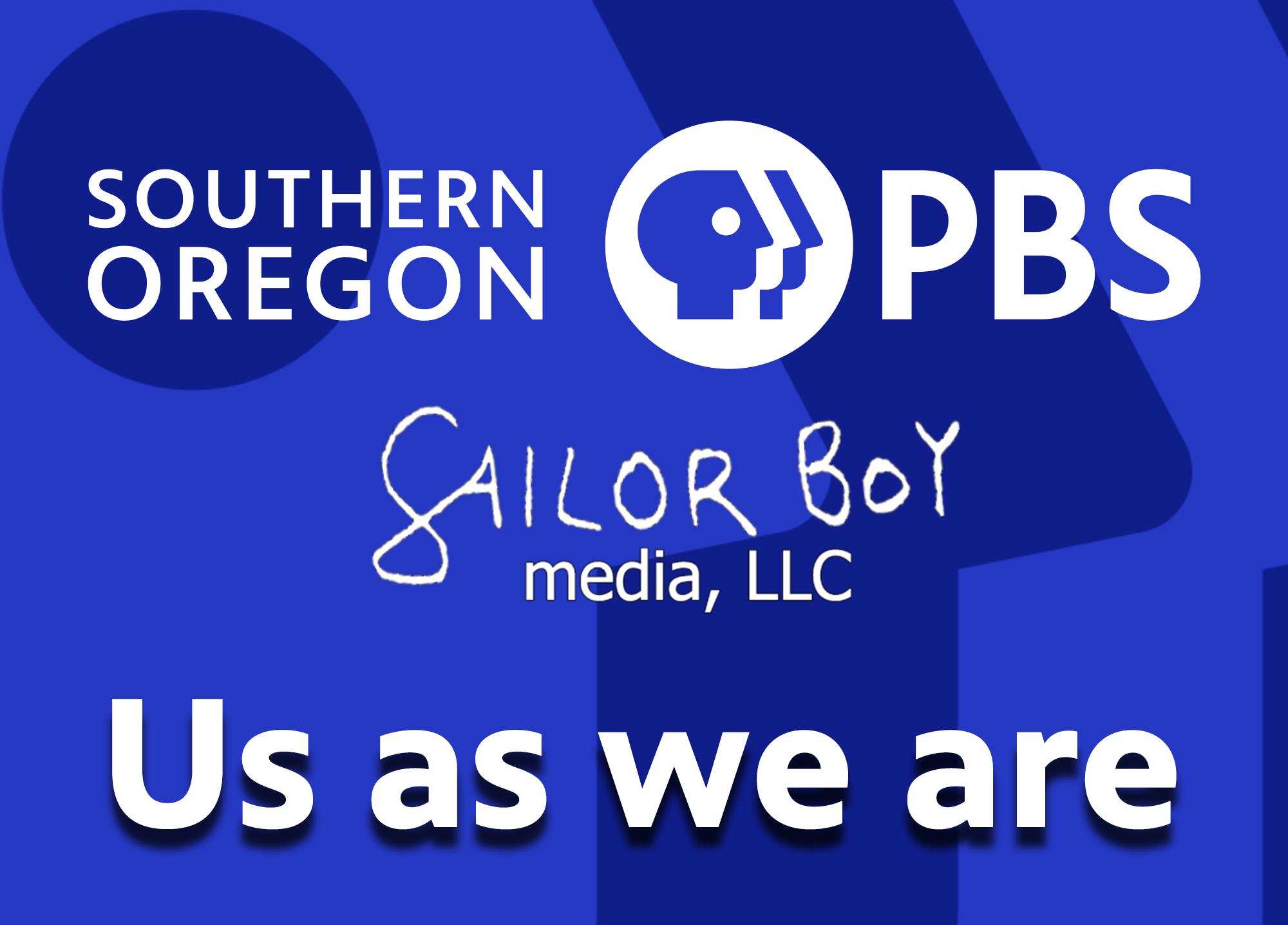 Local stories told by local people, produced in partnership with Sailor Boy Media.
Ep. 16: Peoples Rights of Oregon Water Protest
The Us As We Are crew visits Klamath Falls to meet up with a group called Peoples Rights of Oregon, who have set up an encampment at the head waters of Canal A of the Klamath Irrigation System to protest recent water restrictions placed to offset a predicted drought.
Ep. 15: Chalk It Up for Endangered Species
Visit to the Phoenix Civic Center in Phoenix, Ore., for the inaugural Chalk It Up event, which was put on to create awareness for the thousands of species of plants, animals and insects that are currently endangered while using chalk art to bring the community together.
Ep. 14: Racial Equity Rally
Keegan Van Hook interviews people in support of Ashland's proposed Racial and Social Equity Commission at a rally in Ashland.
Ep. 13: FEMA Vaccination Center
A look behind-the-scenes at the FEMA Vaccination Center set up at the Jackson County Expo Center. This episode ends with host Keegan Van Hook receiving the vaccine.
Ep. 12: Anti-Camping Ordinance
Conversations with members of the homeless community and service workers after the passing of Medford's anti-camping ordinance.
Ep. 11: Anti-Mask Protest
Conversations with protesters in Ashland who oppose what the majority of society believes about COVID-19, masks, and vaccines.
Ep. 10: Medford Winter Lights
With COVID-19 still upon southern Oregon, the Medford Parks and Rec Department put on a special, socially distanced drive-through version of its annual Medford Winter Lights Festival.
Ep. 9: 'Housing Now' Occupies Ashland Plaza
As winter sets in with very little shelter for those living on the streets, Joseph Gibson, a man who is homeless by choice, or "homefree," sets up a tent in the Ashland Downtown Plaza with other homeless activists to call attention to the lack of shelter and alleged unfair treatment from the police.
Nearly 2 months after the Almeda Fire, the cleanup of Talent and Phoenix is underway. In this episode we visit the Medford Estates trailer park, where a team of contractors is hard at work clearing the debris and rebuilding new affordable housing.
Ep. 7: Veteran's Day Ride
On Veteran's Day 2020, most parades and large celebratory events were canceled due to COVID-19. However, in Eagle Point, a group of veteran motorcycle and sports car enthusiasts took matters into their own hands, holding a ride-through of their local community.

Ep. 6: The Election Rejection
During the tense evening of the national election, program host Keegan Van Hook attempts to strike up conversations about local affairs...and is rejected by nearly everyone he meets.
Ep. 5: The Bucket Brigade
In the midst of clean up efforts after the Almeda Fire, Lowes of Medford steps up to offer the community cleaning supplies and tools contained in a useful blue bucket.
Ep. 4: The Almeda Fire - Pastor Lee Gregory
A conversation with Pastor Lee Gregory, a man who relocated to the Rogue Valley after he lost everything in 2018's Paradise Fire, discussing his reaction to the Almeda Fire.
Ep. 3: The Almeda Fire - Dylan Wandler
Dylan Wandler, Talent resident and Almeda Fire survivor, discusses the day the fire struck and what evacuating was like for his family.
Ep. 2: The Almeda Fire - Petra Angula
Petra Angula, Talent resident and Almeda Fire survivor, discusses the emotions of losing her home in to fire, and how the community is united together to help one another.
Ep. 1: The Almeda Fire - Branch Shively
Branch Shiveley, North Ashland Resident and Almeda Fire survivor, discusses his experience with being evacuated from the fire and how he plans to rebuild in the future.
---
About Sailor Boy Media
Keegan Van Hook, Producer and Host
Keegan Van Hook is a documentary filmmaker from Portland, OR, now living in Ashland. He started with documentary film making while exploring Oregon with longtime friend Louis Bengtson, resulting in the educational travel-adventure series, "Keegan & Louis Adventures." After leaving Southern Oregon University before the beginning of the COVID-19 pandemic, he began producing episodes of "Us As We Are" with friends Tripp White and Miles Treece, as Sailor Boy Media. Keegan takes his inspiration from Huell Howser, Jacques Cousteau, and the American space program. In the future, Keegan would like to produce more science documentaries and currently does so with "Crossed Signals," a show on YouTube which explores notions of cosmic existence and our relationship with the larger universe. Keegan currently works as Master Control Operator and Media Asset Coordinator at Southern Oregon PBS.