All Creatures Great and Small: Between the Pages
Premieres Sunday, August 15 at 7:30 p.m.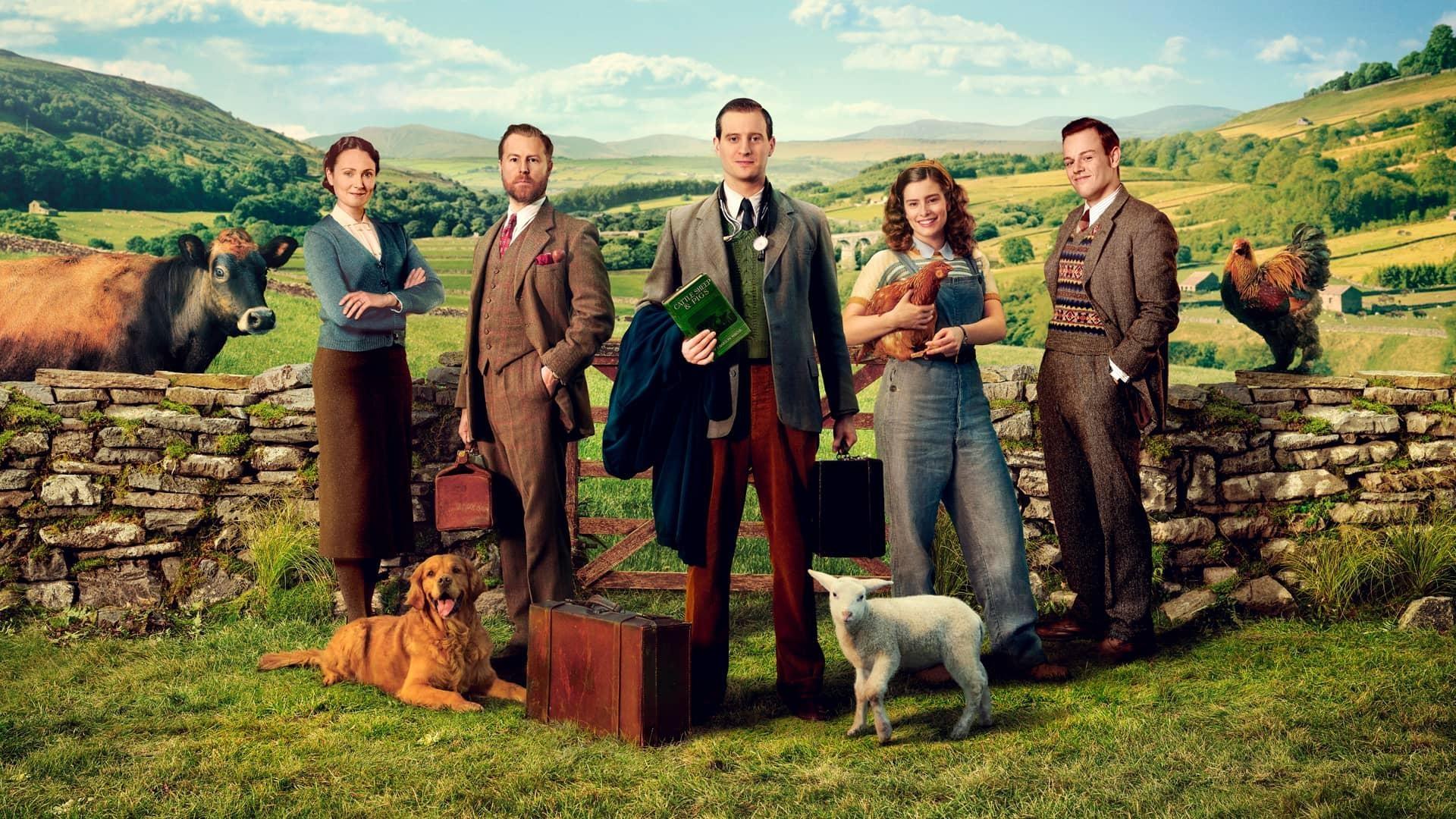 – Go Behind-the-Scenes of the Hit MASTERPIECE Series About the World's Favorite Veterinarian and His Menagerie of Animal Patients –
Based on James Herriot's beloved books, All Creatures Great and Small on MASTERPIECE is a glorious new adaptation that turned out to be the feel-good series of the winter, generating both large audiences and terrific reviews. ALL CREATURES GREAT AND SMALL: BETWEEN THE PAGES transports viewers behind the scenes of the hit series that captures the warmth, down-to-earth wit and generosity of spirit that infused Herriot's iconic characters and novels. The program features the best moments from the series, and interviews with the cast and creators provide insights and reflections on this timeless, life-affirming story. ALL CREATURES GREAT AND SMALL: BETWEEN THE PAGES premieres Sunday, August 15 at 7:30 pm on SO PBS.
BETWEEN THE PAGES includes interviews with cast members Anna Madely (Mrs. Hall), Nicholas Ralph (James Herriot), Rachel Shenton (Helen Alderson), Samuel West (Siegfried Farnon) and Callum Woodhouse (Tristan Farnon), as well as the talents behind the series, including executive producers Colin Callender and Melissa Gallant, lead director Brian Percival and lead writer Ben Vanstone. The program looks back at Dame Diana Rigg in her final role as the delightfully eccentric Mrs. Pumphrey, reveals what it's like to work with the animals, explores the love triangle that provided laughter, tears and romance, and visits the timeless set of this sweeping drama. Viewers who are fans of the fictional village of Darrowby can celebrate the first season of All Creatures Great and Small and look ahead to Season Two of life in the Yorkshire Dales.