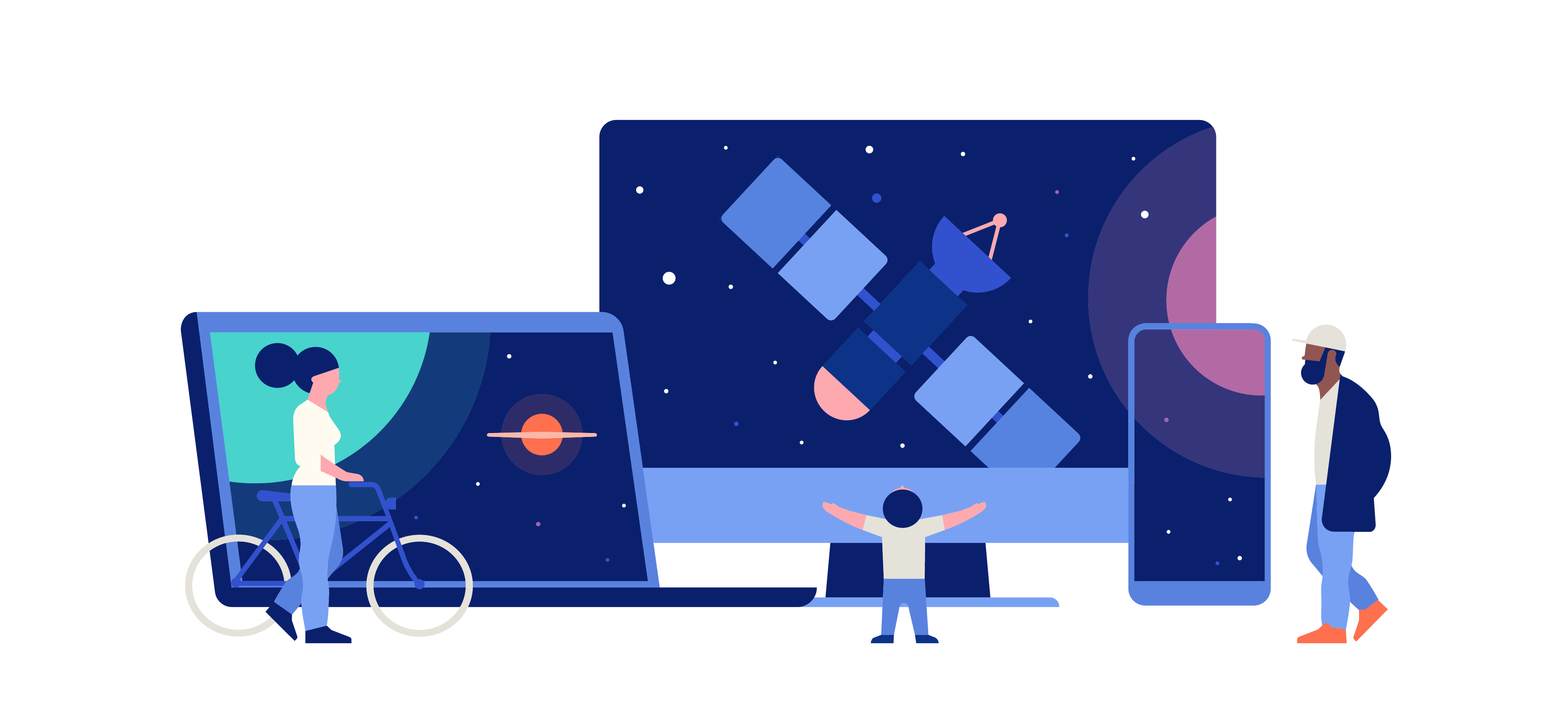 The creation of Southern Oregon Public Television was a joint effort of many community partners.
In 1965, Oregon Educational Broadcasting (OEB), forerunner of Oregon Public Broadcasting (OPB), persuaded the Federal Communications Commission (FCC) to reassign channel 8 from Brookings to Medford. OEB intended to make channel 8 the third station in its television network, which at that time included flagship KOAC-TV in Corvallis and KOAP-TV (now KOPB-TV) in Portland. Southern Oregon was the only region of the state without public television. However, OEB backed out after a protracted battle with several commercial applicants. The license eventually went to Liberty Television, owners of KEZI-TV in Eugene.

The owners of the two commercial stations in the area–Bill Smullin of KTVM-TV (now KOBI) and Ray Johnson of KMED-TV (now KTVL) helped a new nonprofit corporation, Southern Oregon Educational Company (SOEC), buy the channel 8 construction permit from Liberty. They also pledged payments of $50,000 once the station signed on. Getting the funds to sign on proved more difficult than expected. With the FCC permit about to run out, KSYS went on the air on January 17, 1977 with the strongest signal of any station in the region, at 191,000 watts. This was still not enough to cover Klamath Falls, and SOEC (later renamed Southern Oregon Public Television, Inc.) immediately applied for another station to cover that region. However, it took 12 more years before KFTS went on the air in January 1989.

In 2019, SOPTV made the decision to more closely align with the PBS national brand, and renamed the station Southern Oregon PBS. The new name was accompanied by a new brand, both of which launched Jan. 1, 2020.

As an independent media voice, Southern Oregon PBS enriches our understanding of the past, enlivens our present and prepares us for the future by connecting our community with quality local and national programming that educates, enlightens, inspires and entertains.
PBS is a membership organization that, in partnership with its member stations, serves the American public with programming and services of the highest quality, using media to educate, inspire, entertain and express a diversity of perspectives. PBS empowers individuals to achieve their potential and strengthen the social, democratic, and cultural health of the U.S.
PBS offers programming that expands the minds of children, documentaries that open up new worlds, non-commercialized news programs that keep citizens informed on world events and cultures and programs that expose America to the worlds of music, theater, dance and art. It is a multi-platform media organization that serves Americans through television, mobile and connected devices, the web, in the classroom, and more.
PBS is a private, nonprofit corporation, founded in 1969, whose members are America's public TV stations -- noncommercial, educational licensees that operate more than 330 PBS member stations and serve all 50 states, Puerto Rico, U.S. Virgin Islands, Guam and American Samoa.
America's Largest Classroom
As America's largest classroom, PBS is available to all of America's children – including those who can't attend preschool – and offers educational media that help prepare children for success in school. PBS is committed to bringing the power of media into the classroom - helping educators to engage students in new and different ways.
America's Largest Stage
At a time when funding for music and arts within our schools is being cut, PBS is helping to keep the arts alive today and for generations to come by ensuring the worlds of music, theater, dance and art remain available to all Americans, many of whom might never have had the opportunity to experience them otherwise.
A Trusted Window to the World
PBS offers programming for a wide range of ages, interests and genres. Each month, over 100 million people through television and more than 32 million people online explore the worlds of science, history, culture, great literature and public affairs through PBS' trusted content.