Airs Monday, June 14 at 11:30 p.m.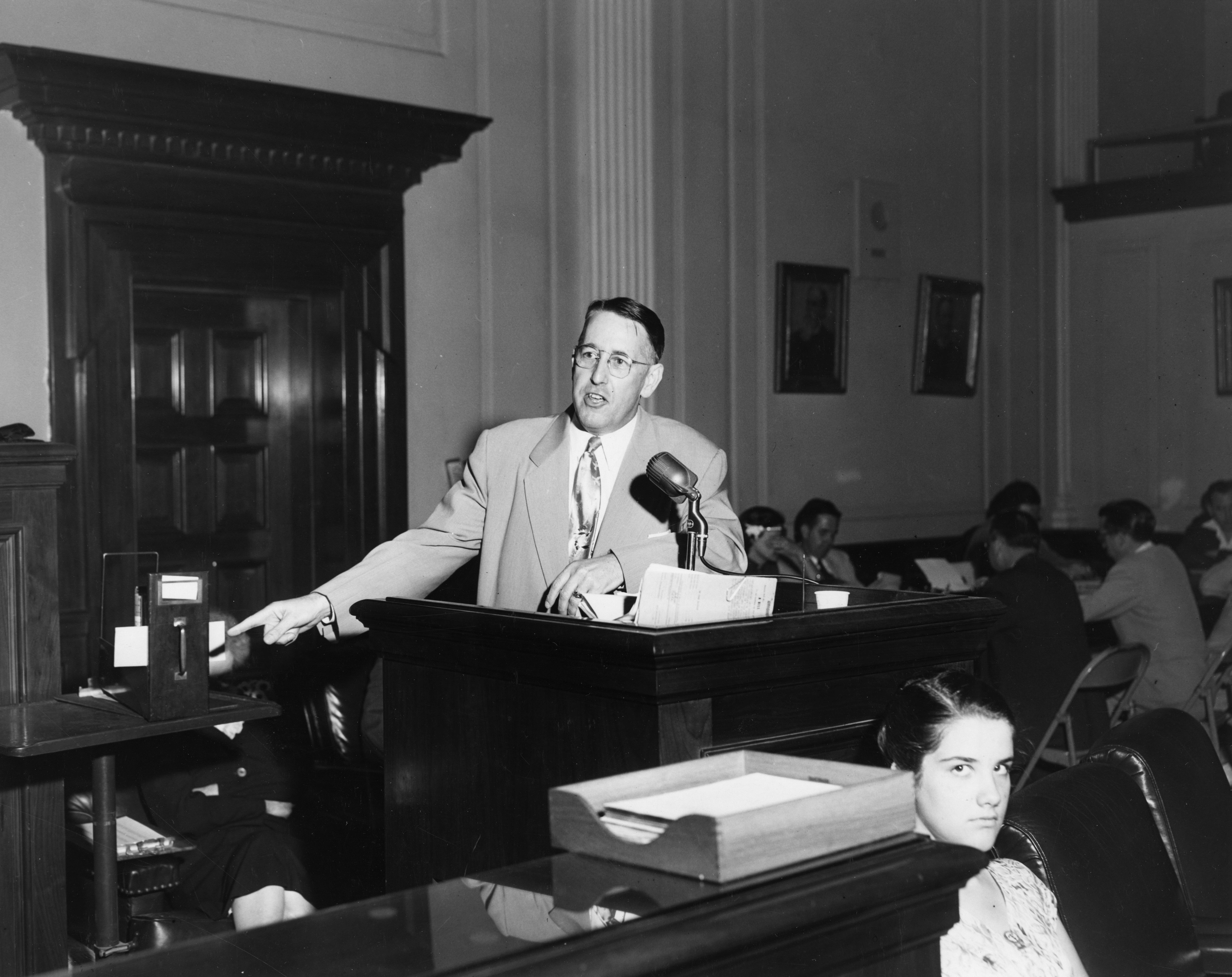 The Committee is documentary examines Florida's witch-hunt of LGBT citizens at public universities in the late 1950s and early 1960s.
The Committee explores the little-known Florida Legislative Investigative Committee of the State Legislature from 1956-1965, chaired by Florida Senator Charley Johns. The committee's aim was to root out "communist" and "homosexual" teachers and students from state universities. It was successful in either firing or expelling more than 200 suspected gay and lesbian citizens. The film features two survivors, Rev. Ruth Jensen-Forbell and Chuck Woods and one interrogator, John Tileston, who have never before spoken publicly about their experiences without anonymity. It culminates in a 50-year reunion between survivor and interrogator.
Students in the Burnett Honors College at the University of Central Florida researched, wrote, and shot the film under the direction of their teachers, Lisa Mills, UCF Film Assoc. Professor and Robert Cassanello, UCF History Assoc. Professor. Aaron Hose, Lead Video Producer for the UCF Center for Distributed Learning, produced and edited the film.
"WUCF is Central Florida's storyteller and this film does just that – tell the story of what was happening in the Florida Legislature and Florida public universities in regard to LGBTQ students and faculty," said Dr. Phil Hoffman, WUCF executive director. "It's important to tell the stories of our history and one that isn't as well known to audiences locally and even nationally."
The Committee has won several awards including Best of Competition Award at the Broadcast Education Association Festival of Media Arts in 2012, the Hampton Dunn Broadcasting Award by the Florida Historical Association in 2013, International Jury Award for best Documentary at the Durban Gay and Lesbian Film Festival in 2014 and Historical Documentary Emmy Award from Suncoast Regional Emmy in 2015.