Inspirational stories of how PBS has changed lives, impacted our region, and brought us all together.
See how one local business is working to survive the pandemic and meet the needs of the community.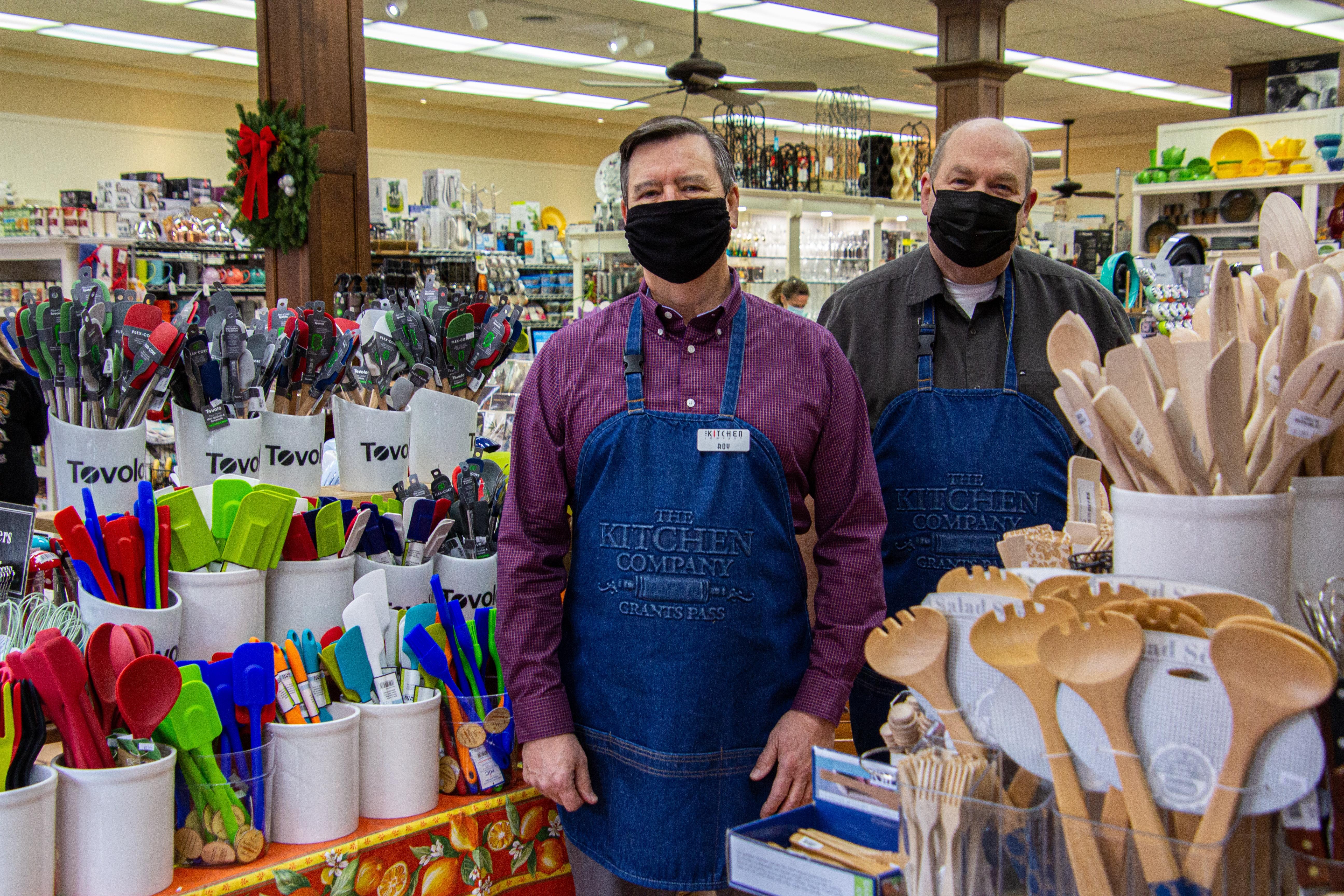 In 2003, Frank Wright and Roy Heinzle opened the first location of their store, The Kitchen Company, in downtown Grants Pass. Since then, they have moved twice to meet the needs of their growing clientele, opening their current location at the corner of 6th and H Street in downtown Grants Pass nearly 10 years ago. The store has been a great addition to the community, and the future of the store was bright. Until March of 2020.
"When COVID first hit, we were all scared. We weren't sure of how bad the effects would be for people. A lot of our employees are high risk," said Roy. "Seeing how we couldn't have our staff work from home, we made the hard decision to temporarily close the store. We actually did it just before the state issued the Stay-At-Home Order while we assessed what the situation looked like."
"We were closed for seven weeks," added Frank. "In the first week or two, we made lemonade out of lemons, putting our store's inventory into a digital database and getting a handle on the situation."
The uncertainty felt by Frank and Roy is a feeling many of us experienced during the pandemic, but the couple worked quickly to adapt so they could continue serving their customers.
"After being closed a few weeks, the phone started ringing. We started taking orders over the phone and delivering them to the customers," said Frank. "Then we shifted to curbside pick-up. By the time we reopened in May, we were maybe doing 20% of normal business."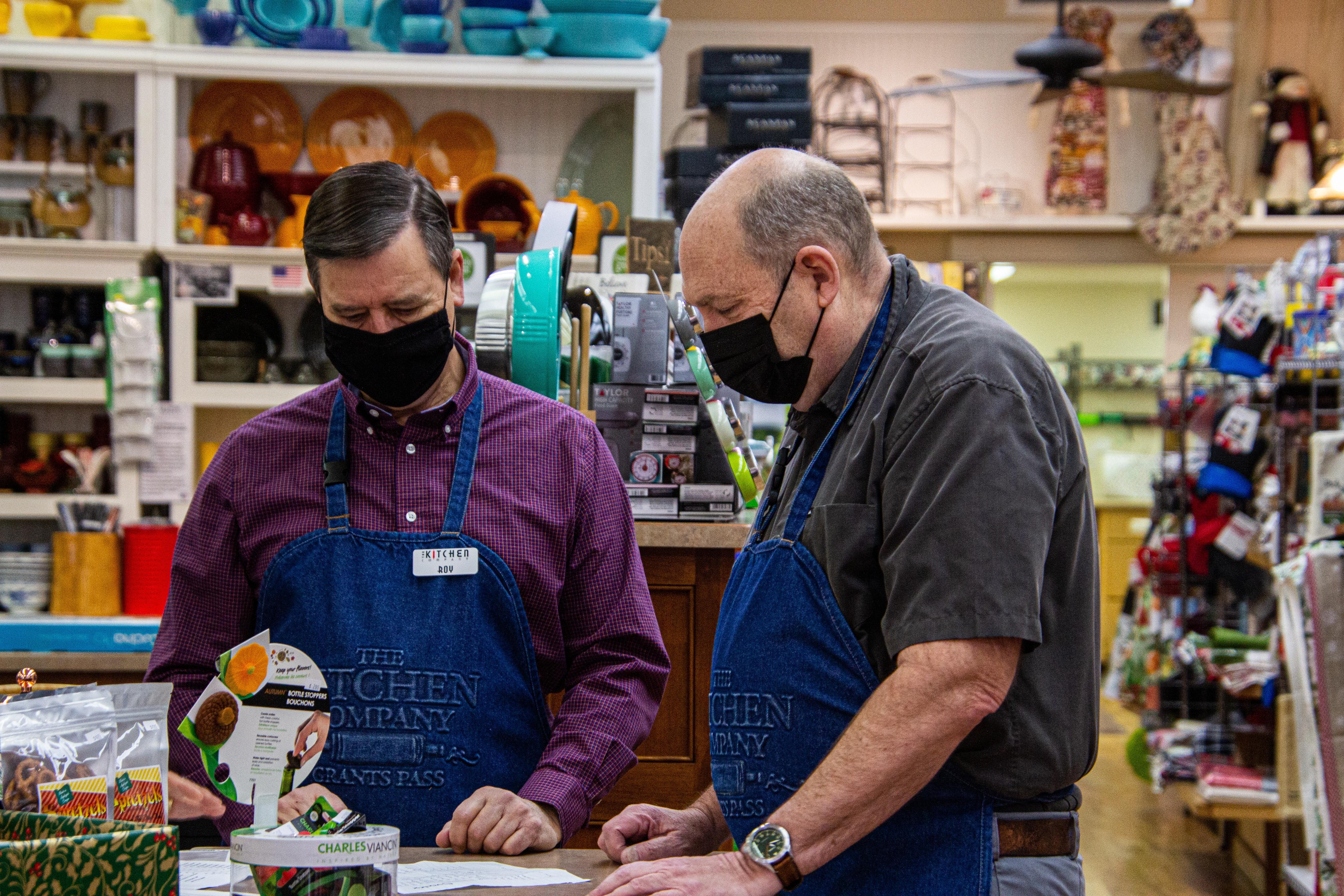 Though 20% of normal business would be a dismal number in ordinary times, it was enough to keep the store going as the world learned more about COVID-19.
Since that time, the store has reopened with a new regimen of safety precautions. Frank and Roy are grateful they are able to stay open and feel they are doing a valuable community service.
"We are helping people to be able to stay home and to be more comfortable while they are there," said Roy. "Staying home cooking is keeping people safe."
Helping to keep people happy at home is not the first time Frank and Roy have worked to help the community. Over the years, the store has worked to support non-profits in the region, making donations to organizations like The Food Bank, Boys and Girls Club, Rogue Winterfest, Art Along the Rogue and others. More recently, the shop donated $500 through the Rogue Valley Credit Union for fire victims in southern Oregon, and they continue to donate kitchen items.
In addition, Frank and Roy have also chosen to be long time underwriters at Southern Oregon PBS, believing this support creates more benefit than traditional advertising.
"Having local public media like Southern Oregon PBS is absolutely important. It's a win-win situation. Not only do we love watching the station because they provide material not available elsewhere, but we are constantly thanked by our customers for supporting SO PBS," said Frank. "If it was the last thing we did, all other contracts would be cut before we dropped our corporate support of SO PBS."