Inspirational stories of how PBS has changed lives, impacted our region, and brought us all together.
A New Behind-The-Scenes Look at Our Region's Professional Artists
Vanessa Finney's New Interstitial Series Will Look At Our Region's Artists and the Processes They Use to Create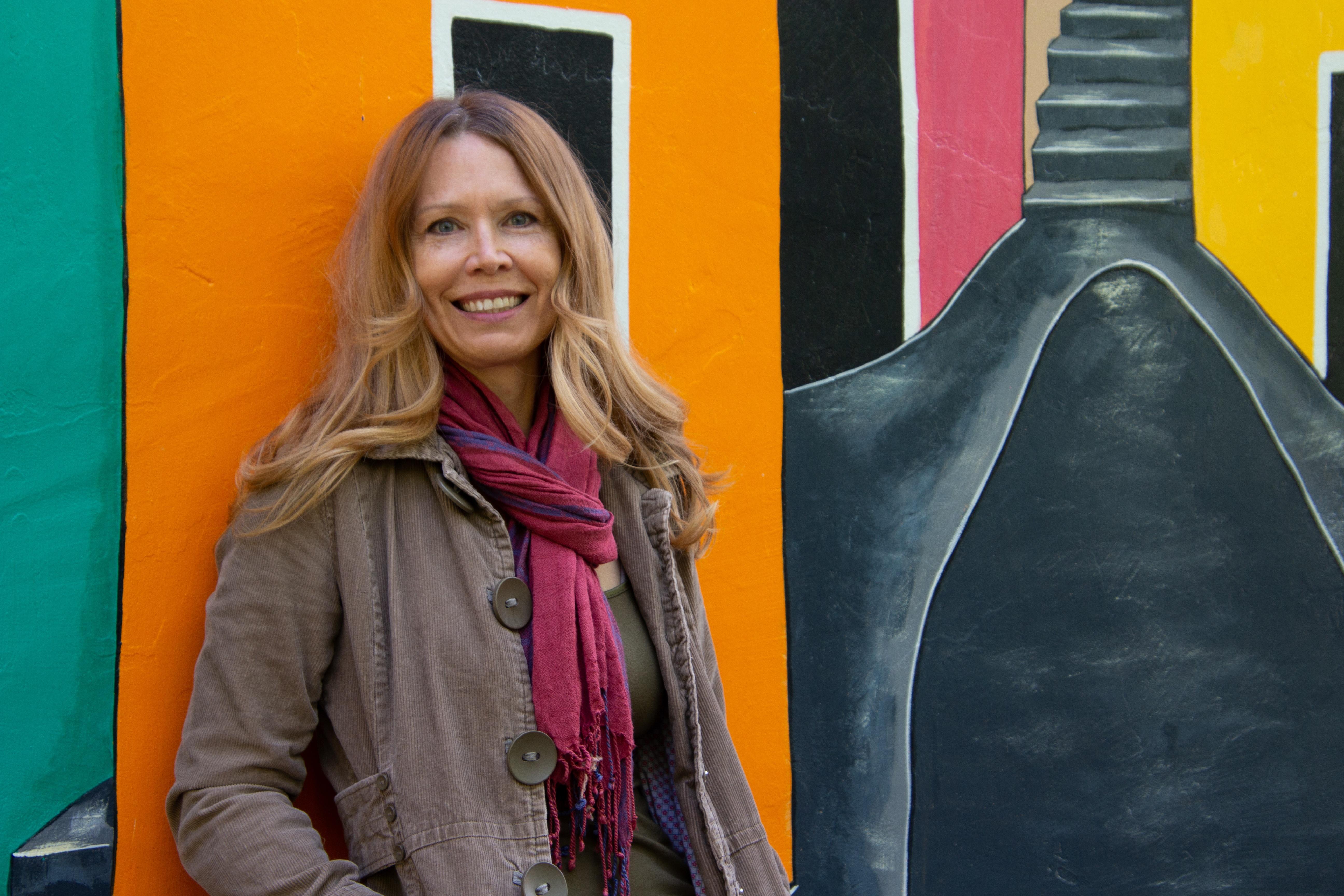 From working in arts administration to producing an arts-focused radio program, Vanessa Finney has spent a large part of her life bringing attention to makers, creators, producers, designers, crafters, actors, and artists and their work. Beginning July 15, Finney is bringing her talents to SO PBS and the southern Oregon region to focus on our area's own professional artists with a new interstitial program, The Work of Art.
"I believe the arts are important on two levels: The arts both reflect us back to ourselves, either a certain moment in time or our own humanity. They also show us what is possible. The visionary aspect of art. So both reflective and visionary. I think that is the reason we have a transcendent feeling when we are experiencing a work of art, whether live or reading a novel."
A bigger picture is that it really re-enforces what I call a re-emerging recognition of the importance of arts in the creative sector," continued Finney. "This sector has been traditionally underfunded. So I want to support and advocate for the arts because of that. Knowing how important it is for our culture and spirit."
Finney is relatively new to the area, moving here in the fall of 2018 from southern California. In California, she was active in the arts and arts administration, serving on several different Boards of Directors for organizations like the Community Arts Council and the Big Bear Lake International Film Festival. She also has experience in broadcasting, creating regional news pieces in Riverside and San Bernardino County as a freelance reporter for a number of stations. During this time, she created a two-minute weekly radio spot called "Arts on the Air."
"I learned a lot with the radio program, with one big takeaway being to not do a thirty-minute interview for a two-minute piece," said Finney. "It reinforced something I had to learn as a freelancer, which is how to get the essence of your message across in the most succinct way possible. It is a challenge, but like any game, the restrictions make it fun. How do I build a story in such a small container, but get a good snapshot of someone across to the audience?"
The ability to tell an engaging story in a short window is tailor-made for The Work of Art. Airing during program breaks, Finney has about two minutes to demonstrate artists' skills and processes, some of which have taken a lifetime to develop.
With The Work of Art, Finney wants to not only bring attention to the artists, but also demonstrate the process behind making art. Visual, literary and performing artists will be featured.
"It is nice to see the human behind the work. But I also want to shed some light on the real nitty gritty nuts and bolts of the craft. What it takes to bring it to life. Learning how to dip a sculpture in bronze. How a painter works to achieve the layers. Where the writer works. And on and on," said Finney. "I want to honor all the hours and hours artists put into their work for our enjoyment."
Finney is new to working with SO PBS, but she is also excited about the opportunity to showcase the talent of her new region.
"I wanted to move more into public broadcasting. I have always been a fan. I have found that southern Oregon has such a thriving arts scene that I wanted to call even more attention to it," said Finney. "It's a natural outgrowth from my radio arts show."
The Work of Art is scheduled to premier Thursdays between the PBS NewsHour and the 8pm program, beginning July 15, 2021.