Inspirational stories of how PBS has changed lives, impacted our region, and brought us all together.
Building New Pathways for Students
Curtis Stout is Working to Provide Local Students with Industry-Level Training in Journalism and Video Production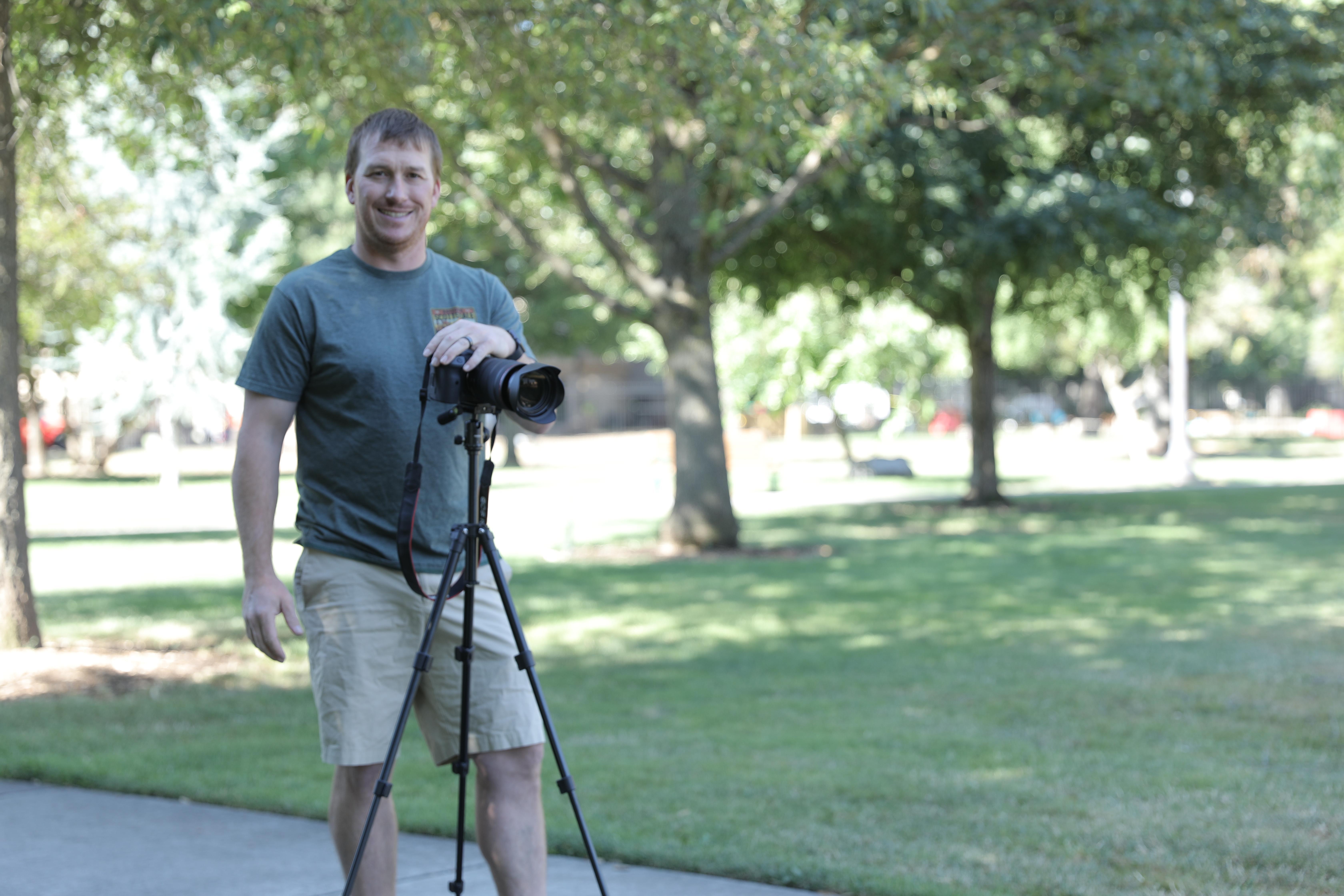 Curtis Stout was introduced to Student Reporting Labs program when he was assigned to share a classroom with SOPBS's Ben Garcia. Garcia was teaching SRL classes at several locations in Medford, with North Medford High School hosting one of them. Stout was teaching a yearbook class at the same time, and was interested in what Garcia was offering students. He saw immediate value for the students in the coursework that Ben was teaching.
"Now that everything is electronic and online, kids need to know how to navigate it all in a way that is not harmful. They need to know how to be productive with what they post online. Many have never been taught how to represent themselves or how not to slander people or what type of music they can or can't use in a video, how they can speak online. Things like that," said Stout in a recent interview. "Especially with things like TikTok, kids post things online without thinking 'Is this good for me or bad for me? How am I portraying myself?'."
In the school years since, Stout has began teaching the SRL class in partnership with SOPBS and Ben Garcia, helping students with an interest in media to develop their skills. Using the SRL program, Stout and Garcia are providing a strong foundation for students, providing them tools to assess the media they consume, as well as educating students on how to produce quality and truthful content.
"I think it is important to teach students how to navigate news. Show them how to assess what is credible, as well as how to identify misinformation. Kids hear things on TikTok and think it is the truth, without doing further research. Our SRL program really helps develop strong media literacy skills," said Stout.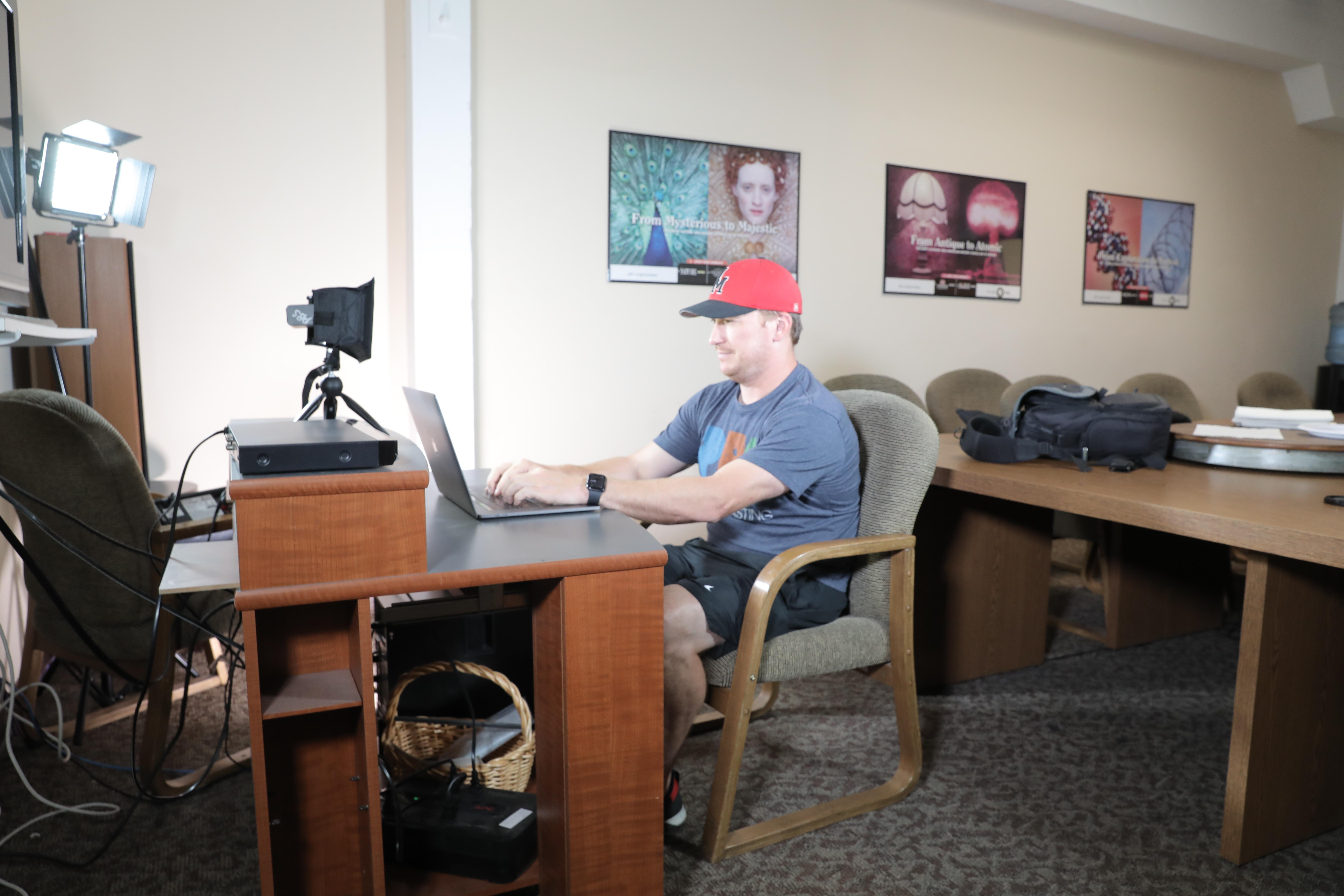 The Student Reporting Labs is a partnership program with the PBS NewsHour and Southern Oregon PBS that goes into local classrooms to teach students video journalism and media literacy skills. Once students have a strong foundation and understanding of media, they then learn field production and video editing skills. The classes are given prompts at the beginning of the semester, and students work to produce real news pieces that they then submit to the NewsHour team with the possibility of a national airing during the nightly news broadcast.
Since Stout and Garcia have begun teaching the curriculum, the SRL program has helped to highlight a student need within the Medford School District. And MSD has answered the call, working to develop a Broadcast Journalism CTE Pathway at North Medford High School.
CTE Pathways integrate core academics into hands-on and project-based learning activities that allow students to explore and develop the knowledge and skills for the high-demand 21st century job market while applying core academic knowledge. Other CTE programs offered include manufacturing, auto-mechanics, culinary arts and information technology. Students in the CTE Pathways may take dual credit, college courses and benefit from internships within the local job market. The CTE Pathways are concurrent with a state endorsed CTE Program of Study.
For the Broadcast Journalism program to become an official Pathway, teachers at the school have to become CTE certified. Stout has elected to get his certification and is working with Ben Garcia during the summer months developing curriculum to get his certification hours. Upon getting certified, students at North Medford High School will have sustained access to the Student Reporting Lab courses and there is a possibility of the Pathway being expanded to other schools in the district.
For now, though, Stout remains focused on making sure his students get a quality experience built on solid foundations. And he does have one goal in mind.
"We haven't had a video selected to air nationally yet, but that is the goal," said Stout. "And I think we can do it."