SOPBS Appoints Phil Meyer as the New President and CEO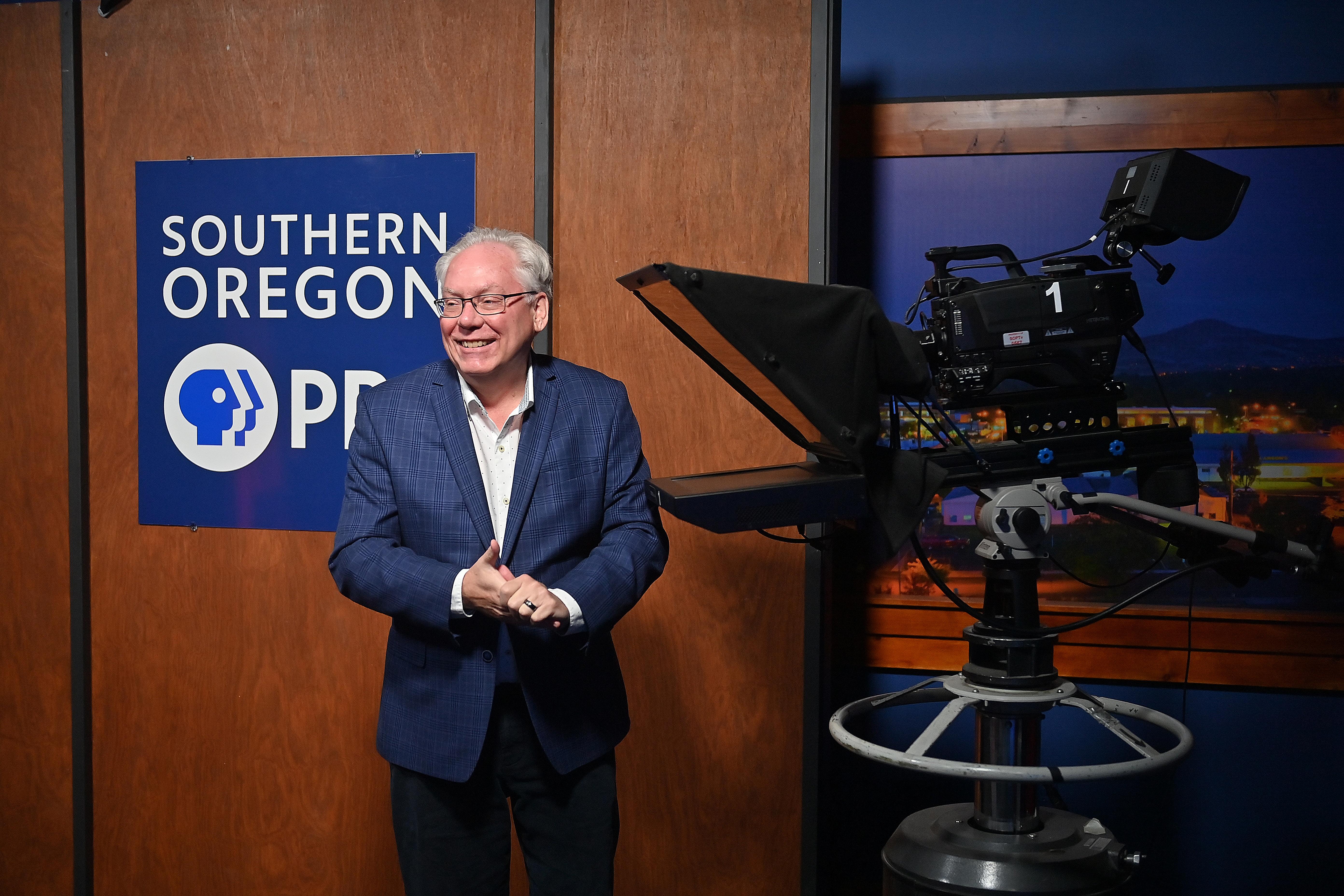 May 8, 2022
Medford, Oregon. SOPBS Board of Directors announced today that Phil Meyer has been appointed new President and CEO of the company. An experienced business leader and executive within the public broadcasting mission, Mr. Meyer will succeed Mark Stanislawski and assume responsibilities on May 9th of 2022.
Mr. Meyer will be responsible for shaping a clear vision and strategy for the future that ensures the sustainability of public television in the southern Oregon region as well as forging new relationships with community partners. He will also be tasked with planning for the next generation of programming, viewers, and supporters.
Phil Meyer has previously served as President and CEO of Valley PBS in Fresno, California, Station Manager at WTIU in Bloomington, Indiana as well as Director of Marketing and Membership while at WCET-TV in Cincinnati, Ohio. While at Valley PBS, Mr. Meyer was instrumental in developing the strategic direction of the station, offering guidance to the executive management team, integrating new technologies and maintaining adherence to FCC, CPB, PBS as well as station policies and regulations.
Phil Meyer earned his Bachelor of Science degree in Graphic Design and his Master of Business Management degree from University of Cincinnati, Ohio. He also received his Certification of Nonprofit Management from Indiana University in Bloomington, Indiana.
"We are very excited to welcome Phil, his wife Elaine, and son Christopher to the Rogue Valley. Phil's professional experience and transformative leadership style align perfectly with our desire to take the organization to the next level," said Sue Walsh, Chairperson of the SOPBS Board of Directors.
About Southern Oregon PBS
As an independent media voice, Southern Oregon PBS enriches our understanding of the past, enlivens our present and prepares us for the future by connecting our community with quality local and national programming that educates, enlightens, inspires, and entertains.
PBS is a membership organization that, in partnership with its member stations, serves the American public with programming and services of the highest quality, using media to educate, inspire, entertain, and express a diversity of perspectives. PBS empowers individuals to achieve their potential and strengthen the social, democratic, and cultural health of the U.S.
Media Contact:
Len Atencio, Director of Marketing and Communications - len@sopbs.org or 541-324-2085 mobile