Local Focus: Our Homeless Heroes
SOPTV Stories of Service
Local Focus: Our Homeless Heroes
A discussion with veterans and local service organizations about homeless veteran issues.
Join host and journalist Julie Akins and representatives from local service organizations–ACCESS, Rogue Valley Veteran's Community Outreach (RVVCO), Easter Seals, The ARC Moore Center, and the Veteran's Administration–to learn what is being done to address the problem and how local residents can help. Veterans who are or have been homeless will share their stories. The program showed selected clips from the documentary Battlefield of the Mind.
SO PBS's goal is to start a meaningful discussion about our community's Homeless Heroes, and explore ways that our viewers can help serve these men and women who have selflessly served our country but now find themselves alone on our streets.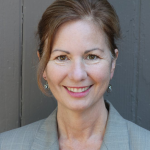 ---
About BATTLEFIELD OF THE MIND
This film contains content for mature audiences.
SOPTV Stories of Service
Battlefield of the Mind
1:33:42
Published:
This film captures the plight of homeless soldiers who have returned home from war.
Director Fran Strine, a well-known still photographer/filmmaker in the music industry, produced the film after he moved to the Bay Area, and was taken aback by the number of homeless veterans on the streets. Soon after arriving in San Francisco, Fran grew tired of constantly seeing all the homeless veterans lying all over the streets and quickly decided he needed to make a documentary about the subject.
"It was scary, but after stepping over veteran after veteran, I was able to sit down and meet these vets and hear their stories, and the film came together quickly," says Strine.
"A lot of people hear PTSD, and they don't really know or understand what it means, as people deal with it differently. And these veterans are slipping through the cracks by not getting their treatment through the Veterans Administration — they come home, lose their jobs and family support system, and eventually they are homeless," adds Strine.
"It gives you the ability to put yourself in their [vets] shoes, and when we meet or talk with these vets, their stories are very clear, as if it happened yesterday, and you start to realize that not everyone wears their scars on the outside, but everyone comes back wounded to some extent."
Resources for Homeless Veterans
---
We are fortunate to have many kind and helpful agencies in our region. Click here for a list of resources to help homeless Veterans.