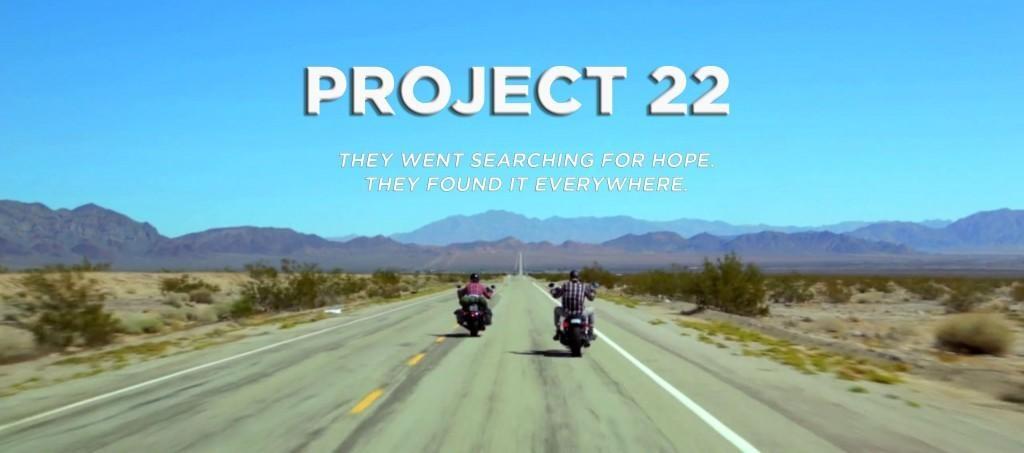 In partnership with Jefferson Public Radio (JPR), on Monday, February 8, 2016 at 9 p.m., SO PBS hosted filmmakers Daniel Egbert and Doc King in the studio for a special one-hour interview and discussion program (hosted by Geoffrey Riley of JPR's Jefferson Exchange) to draw attention to the national crisis and epidemic of Veteran suicides.
SO PBS showed selected clips from Dan and Doc's Project 22 documentary and discussed Veteran suicide issues and problems while providing a local focus and connection. Regional experts and veterans shared their reflections about the film and discussed available resources and assistance.
SO PBS's goal is to start a meaningful discussion in our community about the tragedy of Veteran suicides, provide local resources for help, and explore ways for the community to support the men and women who selflessly serve our country.

Watch the full episode of Local Focus: Project 22 below:
SOPTV Stories of Service
Local Focus: Project 22
58:15
Published:
Filmmakers Doc King and Daniel Egbert sit down with Geoff Riley to discuss "Project 22."
---
Full Length Feature: Project 22
SOPTV Stories of Service
Project 22
1:41:42
Published:
Two veterans set out to end the high rate of Veteran suicides in America.
About Project 22
After tragedy struck home, two combat-wounded veterans set out to end a little-known epidemic in America. Their 6,500-mile cross-country mission was to raise awareness of the high rate of suicide amongst Veterans and show their brothers and sisters-at-arms that there is hope for them. During their journey, they interviewed researchers, healthcare providers, and Veterans. Many of those they encountered had either contemplated or attempted suicide and were able to share the life-saving alternative sources of hope that they had found. Asking hard-hitting questions and opening up about their own struggles, and painfully spurred on by recent estimations that twenty-two veterans are taking their own lives every single day, Daniel and Doc will stop at nothing to reach tomorrow's twenty-two.
To access locally available resource providers of both traditional and alternative sources of help,
CLICK HERE
.