SO PBS's documentary-style interstitial series profiling regional artists and arts organizations, with the purpose of revealing the artistic process behind an artist's work as well as boosting the creative economy of southern Oregon.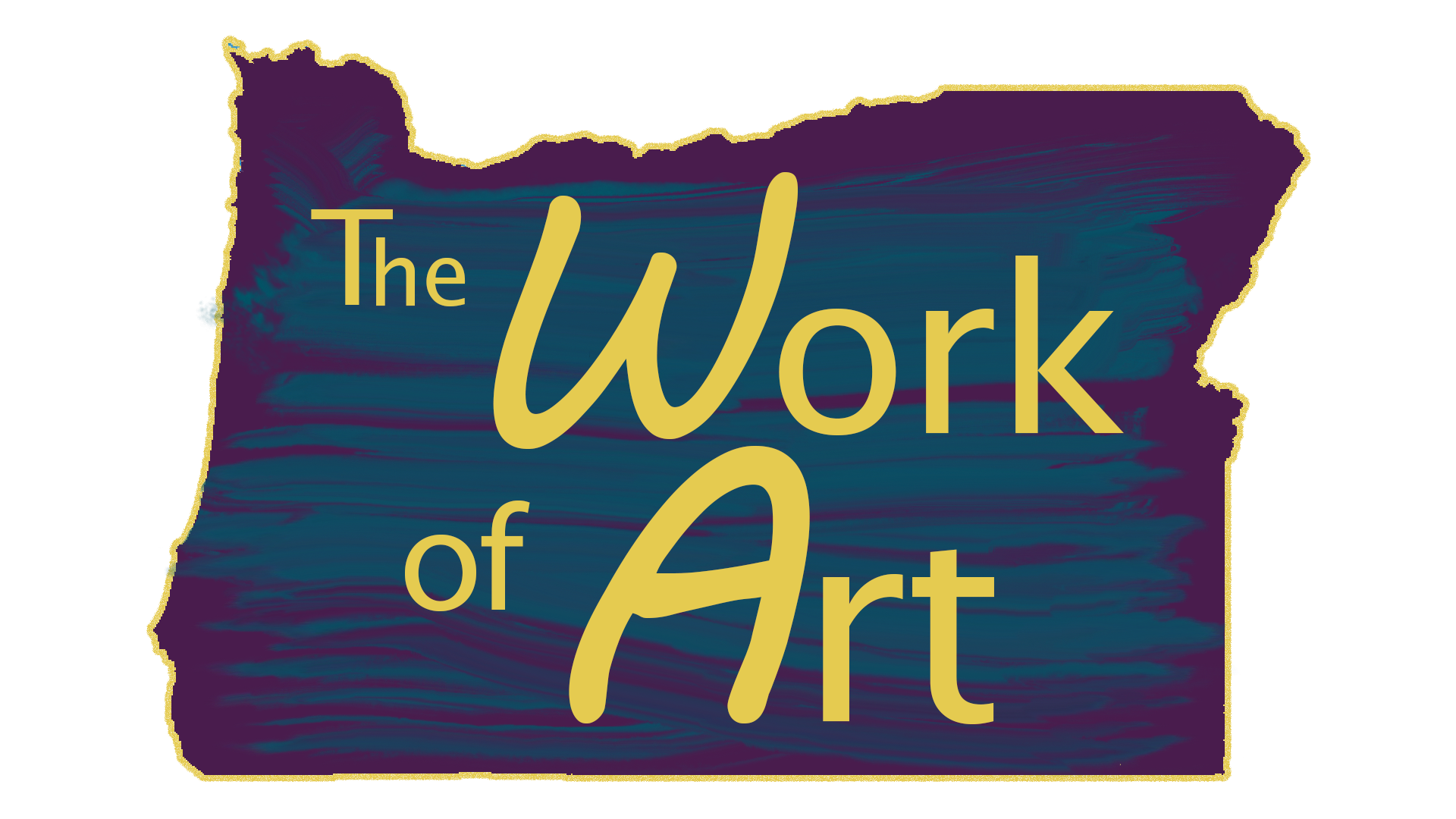 Ep 11: Madeleine Graham Blake
The Work of Art
Madeleine Graham Blake
1:59
Published:
A native of Klamath Falls, Madeleine studied photography as a fine art medium at what is now California State University, San Francisco. Her most recent book, Call of the Ganga: A Photographic Sojourn in Banaras, showcases artwork from her time in India.
The Work of Art
Antonio Melendez
1:58
Published:
Antonio Melendez studied music at Cal State Long Beach and Photography at New York Institute of Photography. He's worked as a freelance Director and Director of Photography for over a decade, and serves as Camera Operator for the long-running Canadian television show Survivorman. As the owner of Heartisan Films, he uses a storytelling approach to create music and organizational videos, as well as original music for film. Within Southern Oregon, he's volunteered his skills for Josephine Community Libraries and GMO Free Josephine County.
Ep 9: Inger Nova Jorgensen
The Work of Art
Inger Nova Jorgensen
2:00
Published:
Inger Nova Jorgensen has been a professional in the arts for her entire adult life. She sculpts figuratively in clay and casts in bronze and paints in oil and acrylic. Inger also is a Vocalist, Songwriter & Performer, which serve as inspiration for her visual art. In the last 15 years, Inger has become increasingly inspired in contemporary, large scale, figurative bronze sculpture, and painting.
The Work of Art
Galloway Stevens
2:05
Published:
Galloway Stevens credits early mentors with telling him he could have a career in the arts
The Work of Art
Muriel Garcia-Hart
2:00
Published:
Ms. Garcia-Hart is a classically trained vocal soloist, cantor, and choral singer.
The Work of Art
Nataki Garrett
1:59
Published:
Oregon Shakespeare Festival's Artistic Director, Nataki Garrett and the Covid-19 pandemic.
The Work of Art
Jeff Pevar
Jeff Pevar, Musician and Composer
Perhaps best known for his inventiveness on guitar, Jeff Pevar is also a highly regarded multi-instrumentalist, producer, and composer sought after by such world-renowned artists as Ray Charles, Crosby, Stills & Nash, Bette Midler, Joe Cocker, James Taylor, Jimmy Webb, Carly Simon, Kenny Loggins, Jefferson Starship, Phil Lesh and Friends, Marc Cohn, Jennifer Warnes, Laura Nyro, David Foster, Rickie Lee Jones, Jazz Is Dead, CPR (w/ David Crosby & James Raymond) and many others.
Jeff debut solo album From the Core evolved from 12 improvisations he recorded on acoustic guitar and mandocello in the Oregon Caves National Monument, for the SO PBS documentary "The Marble Halls Of Oregon."
The Work of Art
Don Harriss
Don Harriss, Composer & Pianist
A composer/pianist who made his professional debut at 14, Don Harriss has seen three of his seven albums make the Top 10 on Billboard; his latest release is the solo piano collection Hero's Welcome. A feature film he scored, ZOOEY, was released on Amazon Prime in early 2021, and he is currently working on an original symphonic piece for full orchestra.
Don spent a good part of the '60s and '70s playing rock in coliseums, sharing the stage with the likes of Ronnie Hawkins, The Band, Gordon Lightfoot, and Pat Travers —with whom he toured on the same bill with Aerosmith and Ted Nugent.
Later, Don turned back to writing — composing for a music library, creating soundtracks for the Discovery Channel, and scoring corporate films, videos and commercials for clients like Apple and AT&T. In southern Oregon, Don has arranged theater music, created new music, and performed as a keyboardist at key venues and events.
The Work of Art
Tish McFadden
2:00
Published:
Tish McFadden, Author and Songwriter
A key feature of Tish McFadden's career has been diversity. A former archaeologist and historian, she has written to acclaim in multiple genres and edited numerous literary projects for fellow writers. As a multi-instrumentalist, she has taught music to thousands of the area's children since founding the Rum Tum School of Music.
Tish's artistic goal is to create stories and songs celebrating our connection to nature and to one another. To that end, she describes why her latest book, Song of the Redwing, is set in a marshland: "Marshlands are beautifully diverse ecosystems. They have creatures of air, and land and water, and these creatures coexist in harmony — which is a great message for children."
Her creative collaborations in Oregon have involved the Britt Festival, the Ashland Rotary Club, and the beloved Takelma elder Agnes
The Work of Art
Scott Kaiser
2:00
Published:
Scott Kaiser, Shakespeare Aficionado
Scott Kaiser is a nationally recognized master teacher of acting and voice. During his 28 seasons on the artistic staff at the Oregon Shakespeare Festival, he directed, adapted, coached, or performed in all 38 of Shakespeare's plays, while also directing at prestigious theatre training programs around the country.
A prolific author, Scott's most recent books include the murder mystery Albert's Adventures in Willy World and Tales From the Vomitorium: 38 Short Stories — a collection of fiction inspired by each play in Shakespeare's canon and currently being serialized in an Island Shakespeare Festival podcast.
His inspiration for writing The Tao of Shakespeare: A Book of Meditations partly explains his long-term affinity for the Bard: "The more I got to know Shakespeare and the wisdom that shows up from scene to scene, the more it started to sound like other great sages I knew from reading. When you actually start looking at the wisdom imparted by those great sages, they have very similar ways of looking at human life and the way human beings ought to treat one another, and the way one ought to spend one's time on the planet while we're here."
Scott is now working on his 19th book, a novel about a love affair set at a theatre conservatory in Boston. Learn more at KaiserShakespeare.com
The Work of Art
Lindy Kehoe
1:59
Published:
Lindy Kehoe, Artist
Lindy's work has been published internationally, featured in We'Moon calendars for over a decade, and exhibited at dozens of galleries and festivals across the US. She had just opened her own gallery in downtown Ashland when Oregon's first stay-at-home orders were issued.
Lindy earned a BFA in Arts Education and later completed advanced training in Painting at the Vienna Academy of Visionary Art. A Nautilus Award winner for her illustrations of The Last Wild Witch, she paints and draws beside a lily pond, in the home she shares with her husband.
Find her at lindykehoe.com, on Facebook, or Instagram.
About the Producer
Vanessa Finney
Vanessa spent the first half of her career in California -- as a radio producer, voiceover talent, freelance writer, and writing teacher — and spent several years as a board member with the Big Bear Lake International Film Festival.
Now living in southern Oregon, she sings regularly at local wineries and pubs, and works as a freelance book editor.
You can listen to her music and voice work at http://www.soundcloud.com/vanessafinney, and read her published writings at http://www.soundandstory.net.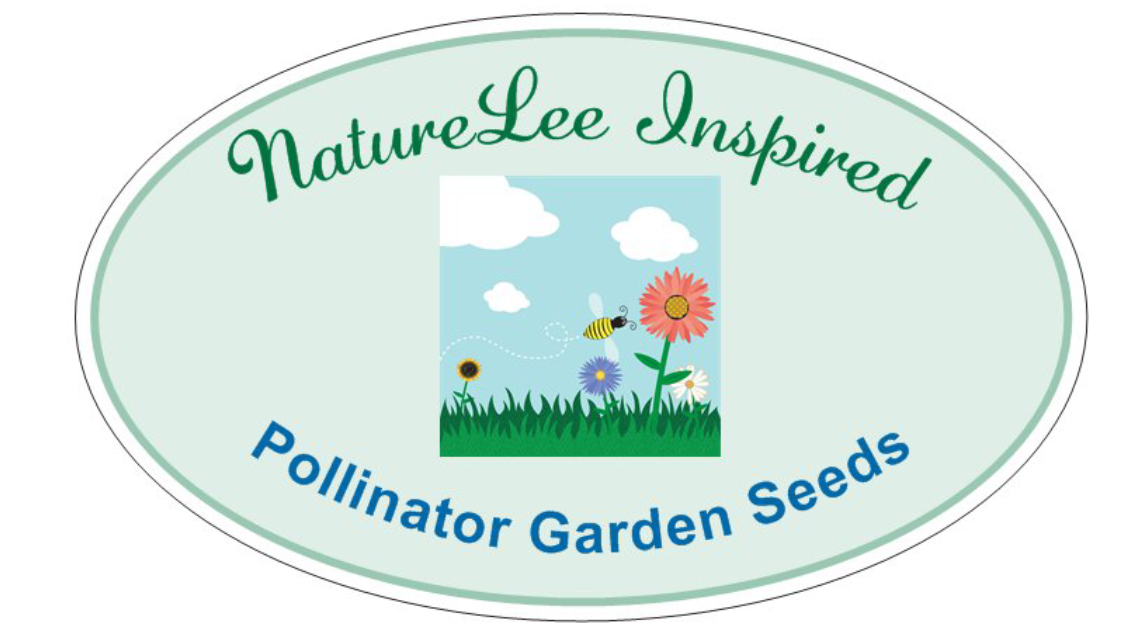 NatureLee Inspired
Growing and Sowing for our Pollinators

Pollinator Garden Consultant
541-324-8107