Kinky Boots (Great Performances)- Review
Synopsis: A televised version of the Broadway production. A struggling shoe factory turns to a new market niche to stay afloat.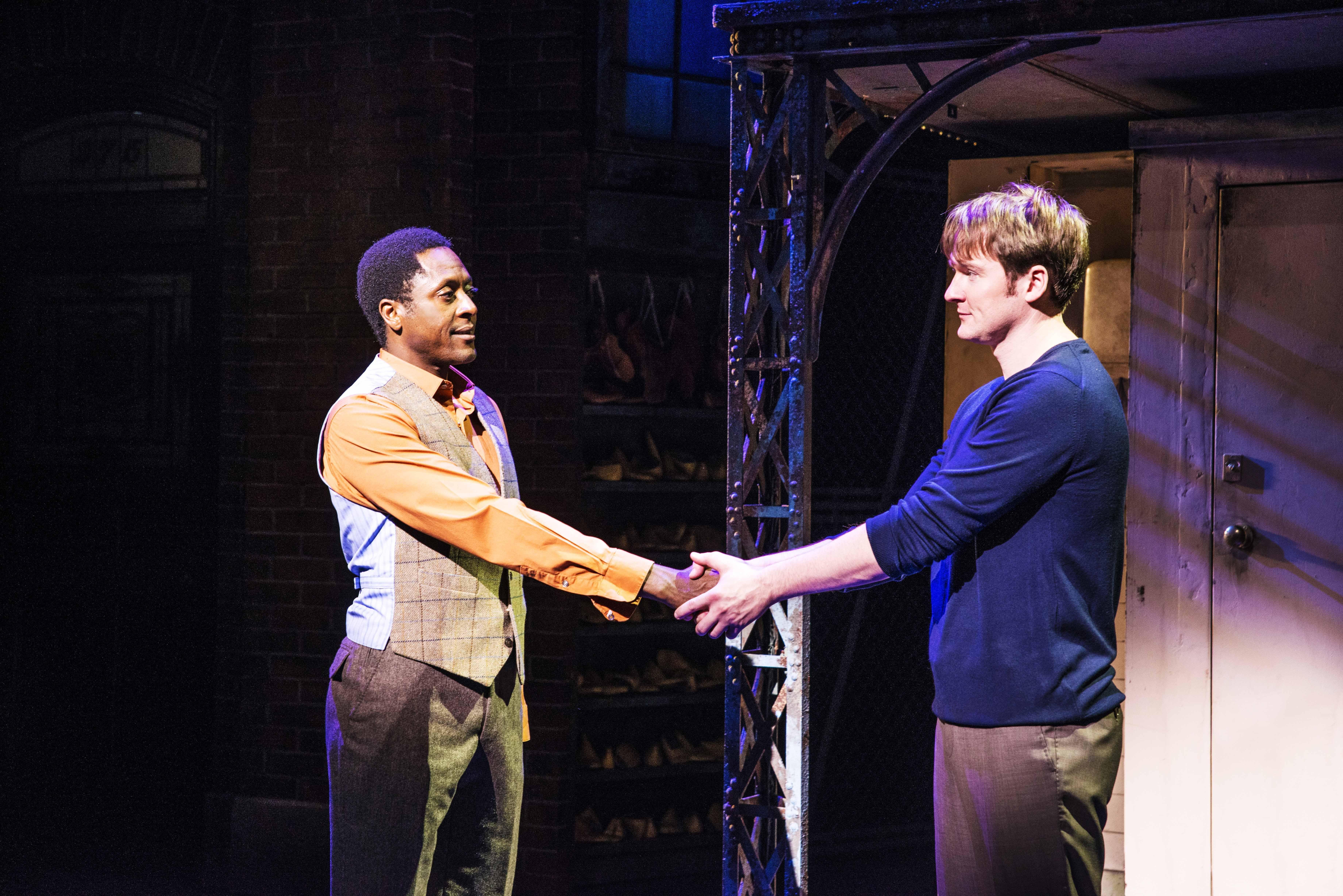 This musical has it all: tenderness, drama, catchy music, characters you are rooting for, love. The characters are real-feeling and heartfelt, while still being large enough for the Broadway stage. The show is mildly risqué, pushing the envelope more than I had previously thought a PBS program would. (If the title doesn't clue one in enough, one of the big songs is titled, "Sex is in the heel."). It's not vulgar, but it is over the top—as Broadway shows are meant to be.
This fun and rambunctious story shows the unexpected friendship between a drag queen and a unwilling factory heir. The main character, Charlie, begins as an engaged man leaving for London. Little does he know that his plans will soon be changing after the death of his father. He meets Lola, who is unlike anyone Charlie has ever met, and the two soon realize they can be of assistance to one another.
This show has many stars: Lola is sassy and the embodiment of confidence in parts, but also shows a beautiful vulnerability. Charlie is Boy-Next-Door while also being a forward thinker. The actor who plays Charlie, Killian Donnelly, can sing. To be honest, they all can, but Donnelly's voice was the most surprising to me.
This story is about self-acceptance and unlikely heroes. The ending had me jumping up and cheering. I would definitely re-watch this one, and recommend it to all.