Synopsis: A British man returns from the American Revolutionary War to find everything different from when he left.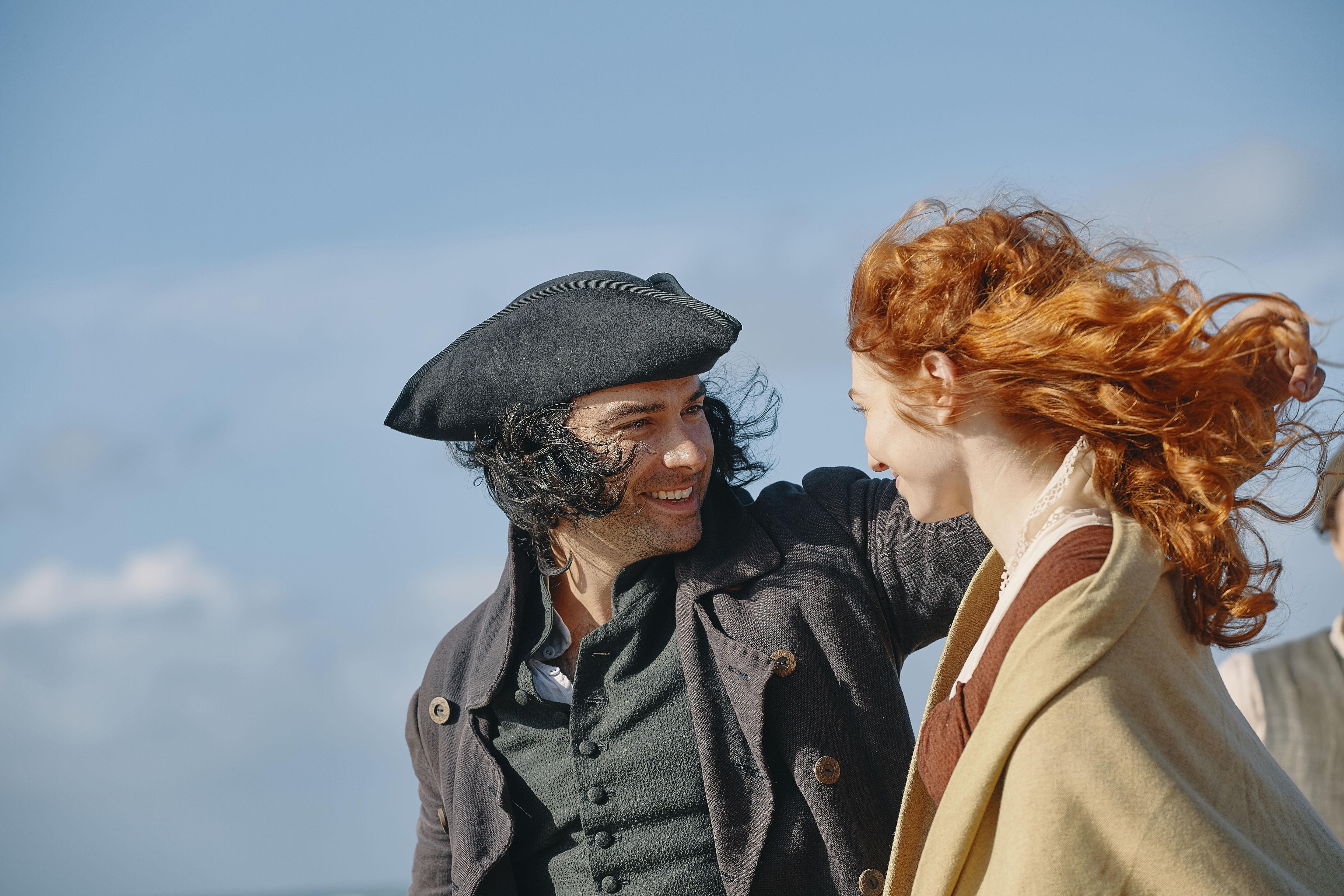 Before I committed to watching the entire series, I had seen clips on social media and promos of the show that highlighted Ross and Demelza's romance. Even knowing their relationship had grown to epic proportions amongst fans, I was not prepared for how much I would love them and be rooting for them.
I think this can be attributed to the fabulous acting for these two roles. I had the opportunity to see Aiden Turner in person last year at PBS's annual meeting, and I still have a difficult time connecting that experience to what I watched on screen episode after episode. He genuinely transforms for this role, and though ,yes, that is the typical definition of acting, he does it remarkably well.
Similarly, I have never seen Eleanor Tomlinson play another character besides Demelza, and I don't know if I could enjoy it or not because of how truly steadfast she was as Demelza.
As for the series as a whole, the show seems to reset between seasons 2 and 3. It took me a minute to get hooked on season 3. The conclusion of season 2 closed many of the plot lines, and for a while I had the feeling that the series should have wrapped up at that point. I did eventually come around to the later seasons, and particularly enjoyed George Warleggan's plot lines and character development throughout the end of the series.
Seasons 1 and 2 do remain my favorite seasons, as they tell what is now to me a classic story that I won't soon forget. The remaining seasons are entertaining and well done, but they don't achieve quite the same durability as the first two seasons.
This series is good for those who love a good love story, and/or like action shows. There is drama, suspense, love, and historic education, amongst many other themes, and I thoroughly enjoyed it.
More Images from the Show